28 May

Why you should never buy Fake Followers and how to get the Real Followers

Do you know what it really means to, and why you should never buy fake followers?

Social media can get pretty intimidating, especially if you are new to it. With a platform that encourages having a big number of followers, it can be daunting if you don't know how to do things properly. This is why there are some users who opt to buy followers in order to make their numbers look impressive.

Nevertheless: you're wasting your time, your money, your energy… Please! Never buy fake followers, there are many other ways to skyrocket your Instagram Account. Don't pay for lies that are going to be obviously fake.

But: as someone who practices social media management, it is important that you know the risks of buying fake followers or bots.
This is why you should never buy fake followers (don't get tempted to!)
It will get you banned
What's worse than buying fake followers? Getting caught and punished for it, right? Would you prefer an account with 300 organic followers, or one with 6000 (FAKE) followers that can be erase, any minute, by Instagram?
Platforms like Instagram are always on the lookout for fake profiles and deleting them. In May 2018, Facebook had already shut down 583 million profiles it deemed to be fake
A few months after that, Twitter suspended 70 million accounts it suspected to be fake. Just recently (2019), Instagram informed its users that fake followers and likes will be deleted for the sake of its community.
On top of that, people can tell when an account has fake followers, because it feels and looks weird! Yes you may have 28435792 followers but only between 30-60 likes per post, and almost no comments… sorry but (not sorry) this looks awful.
If you have fake followers, it won't take long before your account will get noticed by the platform you are using. And chances are, it could get your account banned.
Anyway, what's the purpose of building something that does not exist? Like a house without walls, or a car without an engine. You will get nothing from it.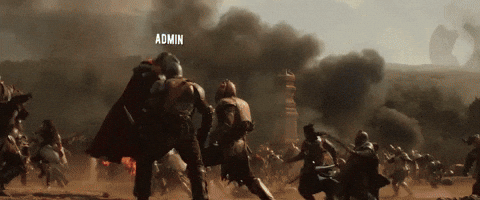 You won't get accurate analytics
Another reason why it's advisable to never buy fake followers is that your engagement rate will not grow along with the number of followers you have. In the process, you won't be able to measure how successful your social media campaign is. Every seasoned social media practitioner knows that this is necessary.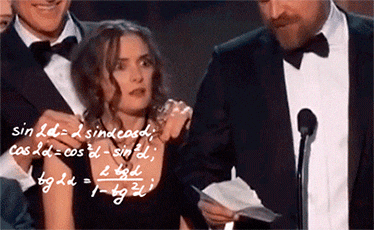 Numbers don't matter as much as they used to
Not so long ago, social media was all about the number of follows or likes. But as algorithms change and get smarter, these things do not seem to matter as much anymore. Instead, engagement is what needs to be concentrated on.
Hopefully now, what matters actually should matter: content, engaging with your people, your message, your voice.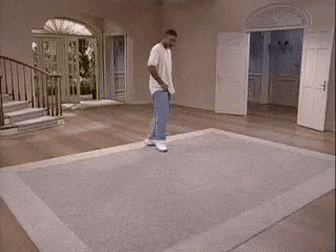 This is you and all your followers (the fake ones)
You're wasting money, a lot
Do you like wasting money? Because if you're buying fake followers, it looks like the answer is YES.
There's really no point to it, so never buy fake followers. Apart from wasting money, it could get the account banned and hurt the brand's credibility. It's better to do things right than get the profile in trouble.
On that note, how do brands get real followers that actually engage with their account? There are a few things that can be done to achieve this. Although it will take some time, it will be worth following these techniques since you are getting real people to follow and engage with the brand.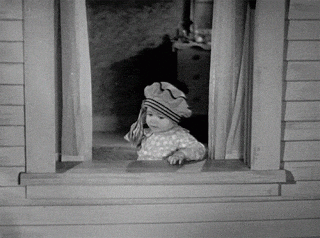 Take actions for real growth (or at least, just never buy fake followers)
Cross-promote with a dedicated hashtag
First: take time to create a dedicated hashtag for a campaign you are running.
Once you are able to create the hashtag, make sure to share it across different social media platforms and even in your offline marketing efforts.
You can also share the hashtag on your email blasts and website. By cross-promoting your hashtag, you'll get more people to see it.
Be part of conversations that are relevant to your business
Almost anyone can 'talk the talk'. You should be part of the 'walk the walk' kind of people.
Don't be lazy. Set aside time every day to engage in online conversations that are in line with your niche. This will help you get more people to have an interest in your brand.
It will also let people see you as a reliable voice in the niche.
Go local
A good way to gain more real followers is to take time to use the Places tab. This is a great way to get more people to discover your business, especially if you have a brick-and-mortar store.
Include a call-to-action
Start by defining what you are expecting audience to do. Find a way to effectively get people to do what it is you want from them by writing a clear call-to-action. With an effective CTA, you can generate engagement from people that truly matter.
Take advantage of your bio URL, use it effectively
Particularly with Instagram, you only have one shot as to where you can include a clickable link in your profile (FALSE haha, some people think you can only have one link= and well, the answer is yes but no. We recommend this tool to be able to place more than one link in your bio).
So, first: use that tool for sure. That's how no matter which post people find, if there is a "link in bio" caption, they will find it.
Then:don't forget to use this space wisely to drive traffic to your website (for articles, shopping, showcasing, etc) where users can get to know more about your brand and the services you offer.
Create your brand voice and speak it in captions!
It may take a while for you to develop a voice for your brand. It may even require you to do some testing in the start. But once you are able to develop your voice, you'll be able to generate more engagement and re-shares of your content.
Invest in the right tools
Besides it being a bad idea to buy fake followers, you actually can look for better tools to help you get noticed on Instagram. They don't sell you instant followers, they try to help your account stand out so people can choose if they like you and want you on their newsfeed. Sound good? YASSSS.
There are plenty of tools available in the market that can help you be more efficient in your social media efforts. MegaFollow is an Instagram Growth Tool that can help your brand be seen by your target audience and turn them into followers. The tool also searches for similar accounts and automatically follows these.
Related: this is the right way to pay for REAL followers.
What sets Megafollow apart from other tools is that it only gets real accounts– people that have something in common with the brand. They do not make use of bots, fake accounts, or even 'Instagram like' farms.
By using a tool such as this, you enjoy a faster way to communicate with the platform and get actual results, in your efforts to get real followers.
In addition, they have a 3-day free trial with no credit card required. Ok so, they will help you and show you how MegaFollow works FOR FREE, so you get the chance to trust and assess its value. Then, if you want, you can ask for a plan of 10 days or more… THAT'S HOW WE LIKE IT, MAN!
MegaFollow uses your Instagram account to automate likes, comments, follows and unfollows based on your needs - so you can attract new, real and organic followers.
3-day free trial – no credit card required
Automate your way to the Top!
Growing your IG followers isn't as complicated as others make it out to be. Just by following any of the Instagram Marketing Strategies mentioned above, you'd be able to grow your IG followers steadily.
Are you struggling with growing your IG followers? If you answered "yes," then start using the strategies above then get back to us with an update in the comments section below. Cheers!