11 Jul

Top 5 Ways to use IGTV to increase Instagram Engagement
What is IGTV?
IGTV is Instagram's newest standalone 'long-form, vertical video' app, also accessible through the original Instagram app (Hint: The IGTV icon at the top-right of your screen).
Unlike its original counterpart, the IGTV app lets creators upload videos up to 60 minutes in length, in a vertical, full-screen format. You can also upload videos directly from your phone and computer.
As soon as you open the app, a video directly starts playing. You can swipe to move onto the next one, or scroll up to open a tab with options like "Following", "For You" and "Popular" to help you find content.
There's also a search tab, though Instagram hopes you'll let their algorithm do most of the searching for you.
How to use IGTV to boost engagement?
Luckily, your Instagram and IGTV accounts are linked together.
This means when you create a profile on IGTV, your Instagram followers will automatically be able to watch your videos. Similarly, you'll also have access to content posted by the people you follow on Instagram.
With every new feature (or in this case, platform) – comes new opportunities. Here are 5 ways you can use IGTV to your advantage and multiply your engagement:
1. Create with IGTV in mind
First of all, IGTV deals with vertical content only.
Loads of users seem to believe that they can just upload YouTube content to IGTV by flipping the horizontal video, or by adding bars to the top and bottom of the video.
This is a big mistake. Videos that don't stick to the full-screen, vertical format look pretty awful. IGTV is supposed to offer a seamless viewing experience – your audience won't appreciate having to flip their phones just to watch your content.
They'll just scroll onto the next video.
Vertical videos offer plenty of opportunities. You can upload more personalized content, especially motivational videos where you talk directly to the camera.
But you have to be careful. The format won't cover much of your environment, so it will help if you take multiple shots of the space you are in.
For example, a video of you walking to the store to buy a new pair of shoes will look better with frames and shots of your surroundings (instead of you just holding the camera in selfie mode, focused on your face).
2. IGTV is serious stuff!
Yes, it is a thing, they made it. This format of video is winning, even though we hated it at first sight.
Just like on YouTube, serious content creators have to ensure that their videos are of great quality and have unique features.
Luckily, IGTV is a relatively new platform and you have a better chance of producing unique content that sets the tone of your channel.
Since the app is mobile-focused, there will be lots of videos shot from phones. If you're doing that, make sure your phone camera is a good one.
Don't forget to download video editing mobile apps like VideoShop (Android & iOS), VideoLeap (just iOS) and/or Spark Camera (just iOS) to add cool effects and creative edits to your videos.
Also, just because you can shoot from a phone does not mean you have to.
High-quality DSLR cameras (rotated to portrait mode) can be an excellent way to create top-notch IGTV content. Simply edit it on your computer and upload it, or transfer the video to a phone via AirDrop (Macbook to iPhone), the VLC app (PC to iPhone) or a USB cable.
3. Watch the analytics
Keep an eye on your stats. IGTV comes with detailed analytics.
There are the usual Instagram categories that tell you how many Views and Likes you got on your content. But the app comes with a new feature too.
IGTV analytics features an "Audience Retention" graph which shows you exactly how many minutes (or seconds!) into your videos you start losing viewers.
If you see a sudden drop in the views, it means you are probably doing something wrong and need to fix it for future uploads.
As a general rule-of-thumb, keep your videos short. Unlike YouTube, your IGTV audience is more likely to have a fidgety thumb hovering over the screen, ready to swipe.
If you do want to utilize the longer time limit, however, make sure your content is extremely engaging. Try not to spend the entire video in selfie mode just talking to a camera – that's pretty standard and boring.
4. Nail that video-description
IGTV allows users to enter descriptions for their videos. Make sure yours count by using keywords that will lead your audience towards your content.
Describe your video briefly but use multiple words that your intended audience is likely to search for in order to find your video. This makes sure you actually get the folks you want tuning in.
Also, the description allows you to use links. So, don't forget to advertise your merch in there if it relates to the video. You don't want to come across as too sales-y, so always keep it natural.
Remember, people are watching your videos for fun, not because they want to be sold stuff. (Read this as much as necessary 😉 )
5. Develop an Insta-IGTV relationship
IGTV is pretty new. Since you're investing a lot of time into it, make sure your Instagram followers are engaging with your videos and downloading the app.
For example, you can put little video teasers in your Instagram stories and lead your followers to your IGTV channel for the full content.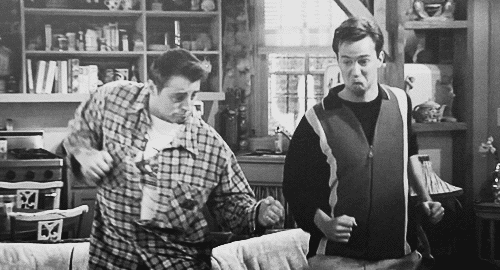 A relationship like this.
MegaFollow uses your Instagram account to automate likes, comments, follows and unfollows based on your needs so you can attract new, real and organic followers.
We love IGTV, that's why!
That's pretty much all you need to get started with IGTV and kick-off your engagement. Got any suggestions or feedback? Feel free to leave a comment below!