24 Mar

How to get more followers to 💰 Monetize Instagram 💰

This is the story of how Chris Jones was able to monetize Instagram by getting followers fast.

Ever wanted to monetize Instagram? Now's the time for you to do so. Given the sheer size of its global audience, it's fair to assume there's a niche market out there for you. For the content you create, there's an audience. One that you can leverage to earn a fortune.
---
I opened my first online store in 2014, like a lot of us, in search of greater financial independence. I had created a great product that was getting rave reviews from all my friends. I set up my online store using a Templatic theme I bought for $39 that came already integrated with WooCommerce and ready to accept payments.
I was excited about the future of my little company when it hit me. Where the heck am I going to find customers? (By the way, you can check out my store at www.becsport.com).
How do you drive traffic to your e-commerce store? Basically, what it boils down to is, you either have to spend lots of money on pay-per-click ads (which don't even work for many types of products) or wait several months hoping your site will climb the organic rankings.
Unfortunately, time and money were two things I was short on. But what I did have was an Instagram account, and I noticed my target customers spent a lot of time there. That's when I developed the Instagram marketing strategy I am going to outline below (boooom Monetize Instagram).
It was pretty crude at first, but within a week I made my first sale. Then another, then another. People were actually pre-ordering my product before I was even ready to ship. My followers soared from a pitiful 21 followers to, at the time of writing of this article nine months later, 6498 followers. And suddenly, people are talking about my brand all over Instagram.
Almost instantly I had that coveted thing that all marketers talk about but few have ever experienced for themselves: I had a buzz. And I also had sales. I completely sold out of inventory and am now in the process of restocking, as well as developing several new products.
Somewhere in the back of my mind, though, I wondered if it was all a fluke. Were my results repeatable? Or did I get lucky with the right product in the right place at the right time? As it turns out, my results were not only repeatable, but I improved on them.
Recently, I started a second company, in an adjacent market but with a very different clientele. But this time I knew exactly what to do right from the get-go. I used the original formula I developed back in 2014, but this time I implemented it before my store even launched.
At the time of writing this article, only six weeks after creating the Instagram account for my second company, I have 1903 followers and 173 customers on a waitlist to buy my products the moment I launch. That puts me on pace to hit 10K followers well before the end of the year. Plus, as before, I'm getting loads of comments every day asking when I'm going to launch.
(I'll update the article to share opening sales figures once I officially launch). You may wish to modify the specifics of the plan here and there, but I believe the formula itself to be completely sound in principle. The closer you follow it, the closer your results will be to mine. If implemented step by step, you should have no problem taking your store from zero to booming within 12 months.
---
Step 1: Instagram Automation to Monetize Instagram
It's actually quite easy to generate a lot of activity on Instagram simply by liking and commenting on pictures in a hashtag related to your product. I did this for a few days, but it's a major time suck. Realistically, how many hours per day can you spend on Instagram? If you want to scale, you'll need to automate the process. Being able to monetize Instagram means not being stuck on the platform but using it as the super tool it is.
Go to www.MegaFollow.com and create an account. (Note: I am not in any way affiliated with MegaFollow.) It costs $59.99 per month, quite expensive, but this will be your only marketing expense for at least the next 90 days.
You can always experiment for fun after your Instagram is a raving success… for now, use the following settings:
Recommended MegaFollow settings
A. Turn on Likes and Comments. Leave Follows and Unfollows off for now.
B. Don't worry, MegaFollow uses an "activity speed algorithm" based on Instagram's daily like, comment, and follow limits to keep your account safe and in good standing.
C. Set media source to "Tags". This means your activity will be targeted based on hashtags. This is the best way to find and engage with potential consumers of your product. We will discuss other methods later. Remember, you're only allowed so many likes and comments per day. Make each one count. Now your settings should look like this:
D.  Next, begin adding tags. Choosing effective hashtags is more art than science, but here a couple rules of thumb to follow.
Only use tags your potential customers are likely to use. Try to choose tags with between 100K and 1M posts. More than a million posts and you're losing your niche.
Here are the tags I use for my athletic apparel company.These tags help me identify Instagram users who are posting pictures and videos of themselves and their friends in the gym. In another words, my exact target customer.
E.  Now create your comment. Don't punt with a lame comment like "Awesome!" "Nice!" or "👍🏼". People use comments like that because they apply to any picture. But if it applies to everything then it really applies to nothing.
Instead, create a comment that will engage the user. The most successful comment I have experimented with follows this basic format: A compliment on their photo or page + an emoji + a request for future engagement.
Here's an example of a comment I use for my activewear brand: "Impressive. Love seeing athletes in the gym 💪🏼; Would love to see more." I get tons of traffic from this comment, plus people will tag me the next time they post of a pic or video in the gym. Leave everything else to the default setting.
F. Just Press Start.
Update: Since first publishing this guide I've received dozens of emails and comments asking "is MegaFollow 100% safe?" And the short answer is no it's not 100% safe. But this will blow your mind: your Instagram account is never 100% safe. There are hundreds of reasons why your account could be shut down — one of them as benign as being flagged for "inappropriate content".
What I recommend is don't be too attached to any one social media account because it could always be taken away. Always diversify and always build an email list because that can never be taken away.
However, if you follow the guidelines I've set forth in this guide I consider it 99% safe — or about as safe as posting a risqué picture to your account — and I have safely built four separate Instagram accounts using this method. But of course past experience is no guarantee of future performance.
Step 2: Create 30 Days of Instagram Content
During the first 30 days, you'll need to update your Instagram once a day. Follow a set pattern, alternating between the following categories: manicured product photo, random cool photo, candid product photo (or action shot), and meme.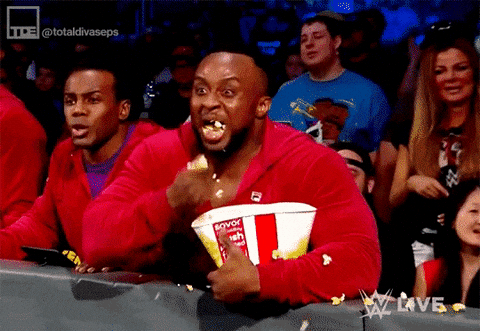 If steps 1 and 2 are executed properly, even if you do nothing else, you should get your first 1000 followers within 30 days.
Step 3: Streamline your Monetize Instagram Funnel
Getting 1000 followers on Instagram is great, but it's meaningless to your business if none of those followers are converted to sales. Don't be discouraged on your journey to monetize Instagram, but don't let it be. Work it.
Step 3 is to set up a streamlined sales channel that will move your Instagram followers from Instagram to your checkout page as quickly and effortlessly as possible.
I have one main flagship product that I sell, so I link directly to that product page from my Instagram profile. If you have multiple products to sell, then link directly to your "Shop" page. Don't link to a home page filled with large banners, product sliders, blog articles, and the like.
Here's a tip: Most ecommerce stores' default product sort is alphabetical. Make sure your default sort is set to "Best Selling". In other words, lead with your best products first. Don't make the customer scroll to find them.
Instagram doesn't allow you to add clickable links to your photo captions, so I use short, easy to remember links. For example, you can shop today's flash sale at www.becsport.com/flash. That's not too much to type and I know it's not because I track my site traffic, and customers do it every day.
The point is, you want to get the number of clicks a customer has to make between Instagram and your checkout page as close to 1 as possible. Think of each additional click as a marginal reduction in sales.
It should go without saying that, if you want to generate sales from Instagram, your checkout page should be super mobile friendly. Test your checkout page from your own phone. Was it quick and easy? If not, make sure it is, even if it means changing themes.
Step 4: Convert Your First Sales from Instagram
Get sales, make money, thus completing phase 1 of the strategy. Now, obviously you could stop there and be perfectly happy, but phase 2 is where you can achieve aggressive growth.
Step 5: Continue Steady Instagram Growth
In phase 2 we'll use your first 1000 seed followers to quickly grow into your first 5000. First, focus on maintaining steady growth of your following. Early on you will gain anywhere from 25-100 followers a day.
At some point, 3-6 months in, I noticed a gradual decline of new followers to somewhere between 10-20 new followers a day. If/when this happens, it's time to deploy the automated "follow" feature in MegaFollow.
But rather than following users based off of a hashtag, you can actually follow users of a specific Instagram account. Choose a competitor with 10k followers or more, and go.
Many of the accounts you follow will follow you back. A "follow back" is not as valuable as an unsolicited follow. Often times the user is following you back simply because it's the nice thing to do. But if your content is good, you'll be able to keep them around.
Personally, I don't want my professional account to follow anyone. So I run cycles on "Follow" and then "Unfollow" — always bringing the number of people I follow back to zero. While the follow feature is on, you can gain 100+ followers per day.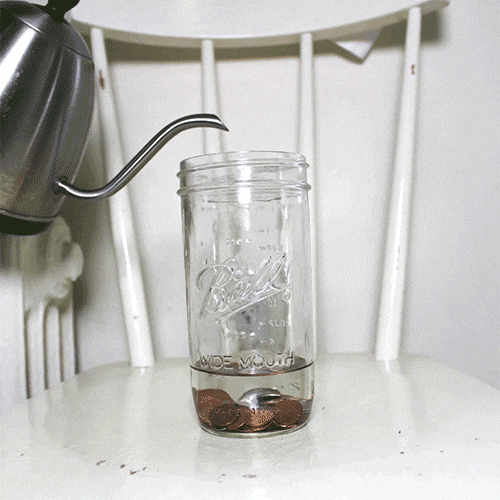 Step 6: Initiate exponential growth & monetize Instagram
You'll continue steps 1-5 to maintain your momentum of steady growth. Now, to really grow, you need to get creative with your content to start multiplying your most loyal followers. Here's a couple of content ideas I've used to multiply my best followers exponentially:
A. Run a giveaway. To enter, all followers have to do is like the photo, follow my Instagram, and tag three friends in the comments. Then the winner is chosen at random the next day. Repeat once or twice a month. This will only cost you your dead cost of the product, plus shipping.
B. Create original memes to get your followers to tag their friends and grow your reach. I have one popular meme that I post twice monthly called "Tag a friend who wears ugly gym pants." It brings in dozens of comments and also subtly positions me as the company who sells stylish gym pants. Be creative and make something that you can use over and over again.
Thus completes phase 2 of my strategy.
Step 7: Recruit Instagram Influencers
The third and final phase of the strategy is to recruit "influencers" in your market. During phase 1 and 2, lots of people (and I mean lots) will approach you to become a "rep" or "brand ambassador". Politely decline, because later on you'll be able to go after much bigger fish.
Later on is step 7. Do your research, find out who owns the most popular personal Instagram accounts in your category. You're looking for accounts with at least 20K followers.
Send a DM to ask if they would like a sample package of your apparel and whether they would be willing to post a picture wearing it. Negotiate strong terms and avoid paying anyone until your profits justify it. I've found that most guys with around 20K followers don't make a lot of money from Instagram and are more than willing to do it in exchange for free product.
You can set up promo codes that they can share with their followers to generate sales directly, but the real value is that it allows you to effectively outsource your content creation to people with much bigger accounts than yours.
Now, continue all seven steps forever. FOREVER.
MegaFollow use your Instagram account to automate likes, comments, follows and unfollows based on your needs so you can attract new, real nad organic followers.
3-day free trial – no credit card needed
Automate your way to the Top!
Growing your IG followers isn't as complicated as others make it out to be. Just by following any of the Monetize Instagram strategies mentioned above, you'll be able to grow your IG followers steadily.
Are you struggling with growing your IG followers? If you answered "yes," then start using the strategies above. Get back to us with an update in the comments section below. Cheers!
Monetize Instagram, monetize! :D