27 Sep

Caution: these 3 Instagram Marketing Strategies can skyrocket your Followers in no time

Instagram Marketing Strategies are for people that want to grow their digital business fast and consistently.

"In March 2017, over 120 million Instagrammers visited a website, got directions, called, emailed, or direct messaged to learn about a business based on an Instagram ad." This is the data that WordStream shared about IG. #Slowclap #Mindblowing.

I don't know about you, but the data above is a dead giveaway of how Instagram is the bomb!

Whether you're trying to humanize your brand – or grow a raving community of followers that can help skyrocket your sales to dizzying heights – IG can be that one platform that can helps you accomplish just that.

After seeing the data, I hope that you don't have a shred of doubt in your minds as to why IG is the ideal platform that you can use to grow your business.

And so the question becomes: "What exactly should I do to grow my IG followers?" I'm glad you asked, mi amigo!
I'm going to share with you three tried and tested Instagram marketing strategies – actionable ones – that I personally use to help my clients grow their Instagram followers. Let's hop right in.
3 amazing Instagram Marketing Strategies
1. Repost other people's posts
Reposting the content of other IG users has levels upon levels of psychological tactic to it. For one thing, it plays on the instinctive need that humans have of being wanted.
The idea is, since you shared someone else's post, you've acknowledged the existence of that certain someone.
Not only that, you even slightly hinted that they did something awesome since they posted something that's worth sharing. As a result, there's a good chance that they'll follow you.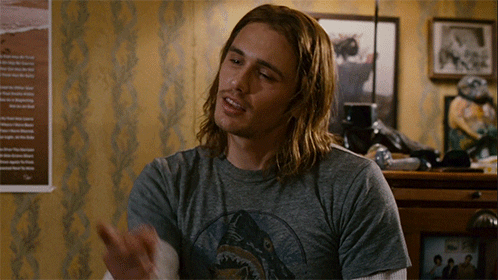 There's also the rule of reciprocation.
According to Robert Cialdini, the Psychologist/Author behind "Influence: The Psychology of Persuasion human beings have the tendency to "return a favor".
So, if humans are treated well (as in you making them feel good by acknowledging that they posted something awesome) you're giving them more exposure on the internet, so they will most likely to do the same (as in, them following you or reposting your content).
Bonus Instagram Marketing Strategies tip: don't just choose a random person when selecting which content to repost. Look for those with a decent number of followers so the impact of them reciprocating (should they do so) will be more noticeable.
2. #Hashtags
Hashtags are doooope!
Using the broad/generic ones can give you more exposure globally. On the other hand, using local hashtags can cause the businesses in your area to feature you, give you freebies, or even make you their brand ambassador (among other things).
When the latter happens, it's only a matter of time before you'll see bajillions of people following you.
Hashtags are doooope! (due to their level of awesomeness, I just had to say this twice).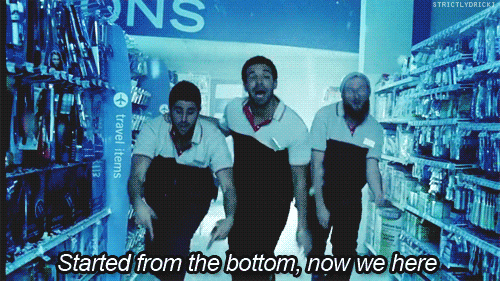 Bonus Instagram Marketing Strategies tip: don't just tag the business or the store. Tag the store's owner, as well. After all, the store in and of itself cannot connect with you, it is the owner (and its team) will reach out to you and ultimately decide whether or not they'll work with you.
3. Automate to become a Powered Instagram Account
It doesn't get any better than using IG automation to grow your followers.
Not only will automation make the process of growing your IG followers a lot simpler for you, but you'll be able to reach bajillions of people in minutes as well — let alone, nonstop.
Of course, since we're going to talk about growing your IG followers through automation… I'd like to talk about the automation tool that I've been using to grow my clients' followers in IG. It is the same tool that's making waves in the Instagram space – Mega Follow.
But before we dive deep into what makes Mega Follow amazing, I'd like to highlight the fact that the software works under Instagram's limits.
That means, your profile will never be put at risk with Mega Follow.
In fact, out of all the client profiles that I used MF on, I've never had any of them get penalized or suspended by IG.
Get to know MegaFollow, the best automation tool
It is a 'set it and forget it' tool. That means, even though you're at the beach sipping your margarita while taking IG pictures of the sunset, your followers will keep on growing.
The tool is highly customizable. With Mega Follow, you'll be able to customize which Instagrammer demographics the software will engage with, and the kind of automatic comments that it will make. That means, you'll be able to grow a community which is a highly targeted audience.
When using MF, I strongly suggest that you start by using this customization.
(Remember to turn OFF the "Follows" and "Unfollows").  After a few days, while the software keeps on liking other accounts and commenting on other people's posts, you can start turning on (and off) the "Follows" and "Unfollows" features.
Let's also talk about the "Tag" feature. It's important that I share this with you because one of the best options you can choose under the "Media Source" section is "Tags."
If you do just that – set your "Media Source" to "Tags" – the system will "Like" and comment on IG posts with the group of tags that you specify in the "Tags" section.
Which brings me to the next point: you need to add as many relevant keywords in your "Tags" section.
Think about the relevant hashtags that your target audience will most likely use in their posts, then add all of them in the "Tags" section. (Quick note: the platform will allow you to add about 100 tags).
Another thing that you need to be doing is adding comments that have a higher tendency of getting engagements.
Pro Instagram Marketing Strategies Tip:
#Hashtaging your comments
That being said, don't just say "Awesome," "Great," or "Amazing." These are the kinds of comments that are often ignored.
Allow me to share with you an example of the kind of comments that you should be adding based on the keywords that you'll add on your tags.
First: did you notice how most of the comments ended with either an engaging question?
And also: did you recognize the call-to-action telling them to do something?
I know that those are the kinds of comments that often work. Now that you've set up your media source, your tags, your comments, and the "Select what you want to do" section, you're pretty much good to go. The only thing left is for you to add your target locations, then hit the blue "Start" button.
So then, just after clicking the "Start" button, you can now sit back, relax, and enjoy your new followers rolling in.
Bonus Instagram Marketing Strategies tip: be sure to always optimize your dashboard and experiment with your customizations to boost your account.
MegaFollow uses your Instagram account to automate likes, comments, follows and unfollows based on your needs so you can attract new, real and organic followers.
Automate your way to the Top!
Growing your IG followers isn't as complicated as others make it out to be. Just by following any of the Instagram Marketing Strategies  mentioned above, you'll be able to grow your IG followers steadily.
Are you struggling with growing your IG followers? If you answered with a "yes," then start using the strategies above. Then, get back to us with an update in the comments section below. Cheers!