13 Apr

5 Reasons you should Switch to an Instagram Business Profile

Want to multiply your engagement rates? Switch to an Instagram Business Profile. Instagram first rolled out its business profiles in May, 2016. Currently, more than 25 million businesses are using them. And for good reason too. An Instagram Business Profile offers tons of cool features, insights, and tools designed to give your brand the boost it needs. But that's not all.

According to Instagram, over 80% of its users follow at least one business profile. That's big news for anyone who wants their products to do well on the platform.

Also, when used in conjunction with Instagram marketing and automation apps, an Instagram Business Profile ensure that your brand has what it takes to stay on top of the competition.

Want to find out more? Here it is:
The top 5 reasons you should switch to an Instagram Business Profile
today
1. Keep track of performance
An Instagram Business Profile comes with powerful analytics to monitor performance.
These insights let you keep track of:
The number of unique accounts who have viewed your post.
The number of times your post has been viewed.
The sum-total of likes and comments for each individual post.
Also, the analytics tool tracks your follower count and the clicks on your website link. You can even view your audience in statistical divisions – e.g. what is the gender of your viewers? What is their geographical location?
Having access to powerful insights is every business owner's dream in this data-driven world. Knowing your audience allows you to make crucial decisions about posting times, curating your messages, and much more!
Pro Instagram Business Profile tip: use an automation tool, like MegaFollow, at your peak engagement times. Add in hashtags and some automated messages to the app, and it will engage with users who are likely to be interested in your product. This will give you a massive engagement boost.
2. Scheduled posts
The personal profiles on Instagram still require manual approval for scheduled posts. This can be quite a hassle if you are too busy to constantly check for notifications. The solution? An Instagram Business Profile.
An Instagram Business Profile lets you schedule posts, and seamlessly uploads them at the given time. This makes sure you don't miss-out on key engagement times, and saves you from always needing to look out for notifications.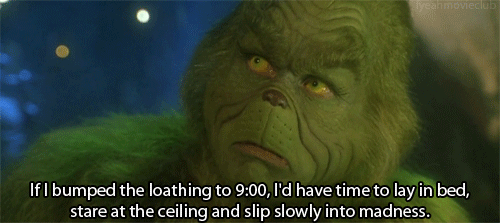 Pro Instagram Business Profile tip: scheduling posts when you're 'in the mood', and writing creative captions ahead of time, can save you a lot of headaches. Make sure you do your homework and use lots of relevant hashtags too! Keep up the good content so you also get organic metrics on your Instagram account.
3. Instagram Business Profile can create ads (<3)
Want to turn a post that's doing well into an advert? Instagram's got you covered. The business profile allows you to add a call-to-action button – this helps you turn a post into an ad that will appear in feeds all over Instagram.
Ads can help you get your existing or new followers to take desired actions, such as going to your website to make a purchase. But if you want to multiply your engagement rates and grow your following, using an automation tool is the best way to go. Adding automation to your existing Instagram ad strategy can help you skyrocket your growth and get even better results.
How long an ad will run, and the amount of people who see it, depends on how much you pay. Generally, it's pretty easy to run an ad. Here's what a typical Instagram ad looks like:
Pro Instagram Business Profile tip: choose the post you want to promote and use the Ads Manager to select the time and demographics to target. How long will your add run? Target people who have specific interests, genders or age groups, and who live in selected locations.
Pro Instagram Business Profile tip: if you are an online store, put up an engaging story of your product in action. Don't forget to add in a fun caption and a link to the product on your website.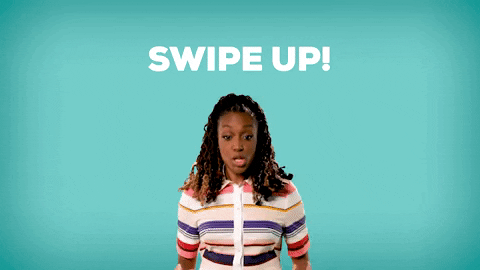 5. Add contact CTA-buttons to your profile
Business profiles allow you to add multiple contact buttons right at the top of your Instagram page. You can add your website, email address and phone number in there to make it easier for customers to reach you. Like this:
How to Switch to an Instagram Business Profile
Here's how to let go of your personal profile and switch to a business profile on Instagram right away:
First: log in into your Instagram Account on the Instagram App.
Go to your Settings and then into Account section.
Find the "Switch to a Business Account" link, tap it.
Continue as yourself to Facebook and link your Instagram to your Facebook business account.
It's pretty smooth sailing from then on. But if you need a more visual explanation, I'll let Instagram do the talking.
MegaFollow uses your Instagram account to automate likes, comments, follows and unfollows based on your needs so you can attract new, real and organic followers.
Ready to Switch to an Instagram Business Profile?
Follow the best practices above to make your Instagram incredible and attract more followers. Remember to be creative and add your own flair to each post!
Got any feedback or suggestions? We would love to hear from you. Feel free to drop in a comment below!