19 Jul

Top 3 Best Apps for Mobile Photo Editing

Below is our pick of the Top 3 Best Apps for Mobile Photo Editing for Instagrammers. And before you ask, YES, these 3 apps are available on both iPhone and Android.

It's not always enough to have the latest smartphone with the best camera to create beautiful Instagram posts. Besides a decent camera, you need a great app to make those final touches on your images before posting to social media. There are a lot of photo editing apps out there to choose from, but which are the Best Apps for Mobile Photo Editing?

Remember, content is everything for your Instagram feed, so having mediocre photos is not an option. These apps can help make your photos shine – in no time!
Top 3 Best Apps for Photo Editing on Mobile
Snapseed
This is the link for Snapseed Android, and this is the link for Snapseed iOS.
Key Features:
FREE to download.
Small download size (22MB).
29 different tools & features.
It's easy to use if you're new to photo editing
Snapseed is a great beginner option if you've never used Photoshop before, and image editing terms like 'dodging' and 'burning' mean nothing to you. It is definitely a step-up from Instagram's built-in photo editor, which is why it's one of the Best Apps for Mobile Photo Editing. But luckily, Snapseed is just as easy to use.
You can edit specific areas of an image
Unlike built-in editors, it lets you pin-point certain areas of a photo you would like to edit, instead of applying the same changes to the whole photo.
You can save your edited images in high quality
Some photo editing apps reduce the size of your edited images, which changes the image's integrity (the overall quality and size of the image). This can be a real bummer if you're wanting to use this image across several platforms, as it might not look as sharp as it originally did. Snapseed allows you to keep your original image's size and integrity after making your edits.
You can save your own pre-defined 'looks'
Snapseed not only saves your editing history, but it allows you to save some pre-sets to use later on. This is the perfect tool to create an Instagram feed that looks well put together and seamless. A feed that is visually appealing and curated will really make your product or service stand-out from the crowd.
It has a Precision Masking tool
This is a professional tool that allows you to manually change the focal point of your image. This can be done by softly blurring the background or foreground. This way, you can achieve that professional photography effect without having to use a digital SLR camera.
Here is a handy beginner tutorial for Snapseed to get you started.
Adobe Photoshop Express
This is the link for Adobe Photoshop Express Android, and this is the link for Adobe Photoshop Express iOS.
Key Features:
FREE to download with an Adobe ID account (also FREE).
More than 45 effects & 15 borders.
Artistic collages.
Raw photo & tif file support.
Customize the quality, file type & size.
Edit photos and make collages on your phone
The Adobe Photoshop Express app lets you do some great professional editing on your phone. It has all of the basic functions you need, plus much more. Additionally, it has an Artistic Collage maker in-built, which means you don't have to use another app to make collages. Hooray! Share and edit with other apps and devices
You can move your files around easily from your phone to Adobe Creative Cloud, Dropbox, Facebook, or Google Photos. This is perfect if you want to pull-up some images on your laptop or tablet later, or post an image you have on the cloud, as the app is compatible across all your devices. Adobe Photoshop Express definitely has the most professional features of the Best Apps for Mobile Photo Editing.
Raw photo, tif, jpg and png compatible
Perfect for professional photographers, you can transfer your raw image files from your camera to your mobile. This is great news for uploading to social media on the road, as it cuts out the need to use your laptop. It also allows you to create custom jpg-quality images with resizing options.
Photoshop Express Collage
The Collage function gives you the flexibility and control to edit your collages, including border size, color, pan and zoom. It also has an intelligent Pop-Color Tool that selects a color in all of the images in your collage to 'pop'. This really makes an artistic impact.
Here are some great tips on how to use the Adobe Photoshop Express app for iPhone.
Related: how to color balance your Instagram feed with these 10 Content Tricks & Hacks.
Just don't do this. Or whatever you have free will 🙂
Foodie
This is the link for Foodie Android, and this is the link for Foodie iOS.
Key Features:
FREE to download
30 filters and features
Smart guide for taking perfect food pictures
30 food-specific filters
Foodie is the must-have photo editor for Instagram food bloggers. Its 30 filter options can make a food photo with poor lighting go from lame to amazing in seconds! Whether you're gramming ice cream, donuts, or a steak dinner – you name it, foodie has thought of it. That's why it has made our list of the Best Apps for Mobile Photo Editing, because creating stylish food photography is no easy feat!
Related: check-out these food blogger tips in 6 Useful Tips for Bloggers.
Top-down photo function with mute setting
Before you even get to the editing stage, Foodie is there to help you get the perfect top-down food shot for your feed. Plus, if you've ever been embarrassed about your phone's shutter sound when taking pictures in a quiet cafe (why is that darn thing suddenly turned on?!), never fear! If you take photos within the app, it has a handy mute function.
Blurring feature for pro-style imaging
This function helps you accentuate the food on your plate by softly blurring the edges of your photo. This is great news, as you no longer have to try to crop out that blank space around the edges – which is super annoying when the table is not visually appealing.
Here are 5 Tips that will help you get your food photography game even stronger.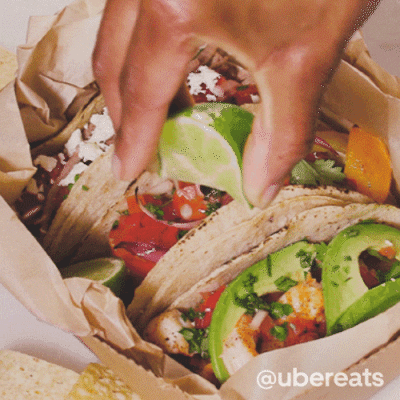 So, maybe you're a little skeptical as to WHY having great photos on your feed is such a big deal when we now have Instagram Stories. If you thought photo posts were out, and Instagram Stories were in, think again.
It's still essential to have high-quality photo posts, as 84.4% of Instagram users still prefer photos to videos. Stories definitely have their place, and it is growing, but people don't always have the time or patience to watch video ALL the time.
MegaFollow uses your Instagram account to automate likes, comments, follows and unfollows based on your needs - so you can attract new, real and organic followers.
Tailored references for you
The good news is, Instagram is a great place to build your brand online. Through this platform, you'll be able to gain a loyal following as well as build a supportive community for your business. But how can you increase engagement among your followers? Here are 6 useful tips 6 Tips to Massively Increase Instagram Engagement in 2019.
Your way to the Top!
Once you've tried these Top 3 Best Apps for Mobile Photo Editing to enhance your content, why not look at growing your following? Automation tools like MegaFollow allow you to engage with other influencers in your niche and develop your own Instagram community faster.