08 May

6 Tips to Massively Increase Instagram Engagement in 2019

Instagram Engagement has two golden rules: content is king, and engagement is queen.

Take that as a mantra: anyone in the digital marketing industry should know it well. Even if you manage to produce the best material for your marketing strategies, you'll need to know how to be more engaging. Especially with Instagram's ultra-smart algorithm, engagement is something you need to focus on in order to win on this social media platform.

The good news is, Instagram is a great place to build your brand online. Through this platform, you'll be able to gain a loyal following as well as build a supportive community for your business. But how can you increase engagement among your followers? Here are 6 useful tips:
6 Tips to Massively Increase Instagram Engagement in 2019
Engage with accounts in the same niche as you
Start with this: you shouldn't be afraid to engage with those in the same niche or industry as you. Invest some time in engaging with the content of other people/brands in the same niche as yours.
The reason behind this is because Instagram follows a basic rule: engagement feeds engagement. When you interact with other accounts on Instagram, you increase the chances of your business being seen. Your account gets more visible the more you engage with other users. This, in turn, gets you more visits to your profile.
As far as Instagram engagement goes, it doesn't mean that you should randomly leave a comment on other users. You also need to create quality engagement instead of focusing on the quantity. This is why it is recommended to invest time in being selective with the accounts you engage with.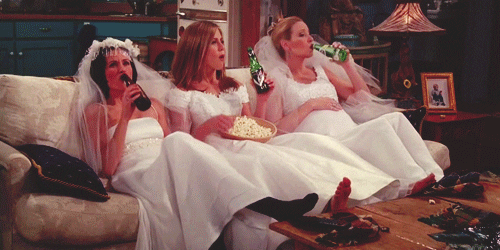 Don't forget to reply to comments
It's called Social Media for a reason, right? Humans make it social, social means communication. Don't expect a response if you didn't put in the time to interact: you are a key part of Instagram engagement.
A good rule of thumb to follow is that you should reply to comments as soon as possible. By doing this, you are able to keep a conversation going smoothly. This also helps in pushing the post to the top of the feed of your followers.
Instagram's algorithm recognizes posts that bring valuable content to other users. The more people respond to you, the more your post gets recognized by Instagram.
Be quick to reply with a friendly comment whenever you receive a notification. This will help keep the conversation flowing.
@GaryVee is one of the best, he always replies.
Hashtags still matter in 2019 (and forever will, probably haha)
In a fast-paced and ever-changing industry, hashtags still play an important role in Instagram engagement. The trick here is to strategically come up with a hashtag that can impact your content positively. As a marketer, you need to understand the types of hashtags that can drive more people to see your posts. You already use them, but look how you use them… to find similar things about what you like, right? So, this is not new 🙂 Instagram engagement it's about look-alike interactions.
Remember this: categorize your hashtags. Don't be afraid to use multiple hashtags as these target different individuals to your post. Just remember to keep an eye on the performance of these hashtags so you know which ones are working and which ones aren't.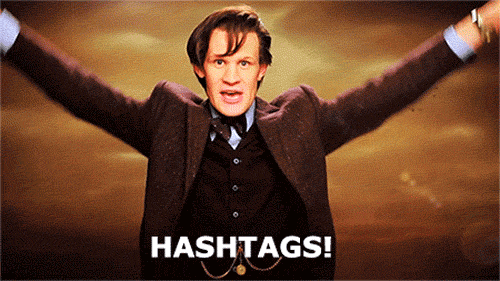 Write better captions if you crave Instagram Engagement
Just do it, because Instagram's current algorithm has also been known to prioritize content by engagement. That's why posts with captions are able to produce more engagement from other users. Captions encourage other people to spend some time looking into a post. Take your time, don't take it fro granted.
Keep in mind that when you write a good caption, you are able to provide context, engage with your audience, and showcase your brand personality. Experiment with both short and long form captions. You can also test the waters by writing a serious caption or one that is light-hearted and funny.
There's really no definite formula when it comes to writing a caption for your post. The important thing is that you play around with some ideas and see which ones work best with your followers.
Look at this caption! It tells you a story, it's perfect.
Make the most out of your Instagram Stories
Instagram Stories format are an excellent way (if not the best) to share spontaneous things and behind-the-scenes stuff that your followers can check out. But even though these are posts that you can do on the fly, you actually need to put some time and effort into creating them. More importantly, you need to know how to optimize them to make the most out of your marketing efforts.
Stories are definitely one of the most powerful formats ever developed for Instagram engagement, IG did a great job. We still remember the first day of Stories, and how Facebook just had to follow the lead (then WhatsApp, whose next? Google? :O )
Primarily: whenever you post a Story, think about the location, hashtag, and the mention. These things help boost the engagement and exposure of your Story.
Keep track of the best time to post
Marketers have long been recommended to study their posts and take note of the best time, when they get the most interactions. They usually ignore their users but complain about not having Instagram engagement.
Like, dude/dudette, you're not creating what they like/want, how do you expect them to… never mind.
In order to know what your best time to post is, you can take a look at your account's Instagram Insights. You can also test out different posting times manually to see which ones work best.
Another option is to use a tool that can automatically calculate these things for you.
Once you have figured out the best time to post, be sure to follow the posting schedule. Then you should see an increase in Instagram engagement from your followers.
MegaFollow uses your Instagram account to automate likes, comments, follows and unfollows based on your needs so you can attract new, real and organic followers.
Do it better 😉
Always come up with ways to keep your audience hooked on your content and attract new people to follow you. Taking time to reply to your comments may seem like a huge task to do everyday. But if you do it consistently and stick to a schedule, you'll be able to see a big improvement in your engagement rate.
Lastly: did you find any of these tips helpful? We'd love to know! Leave your feedback below.