14 Mar

9 Killer Instagram Growth Hacks for 2018 (Updated 2019)

Updated 20th June 2019, things have changed in the last months 😉

The rules of Instagram continue to change, and plenty of businesses are stressing over how badly it's affecting their social media game. That's when Instagram Growth Hacks come to save the game.

The good news is, there haven't been massive algorithm changes since last year. Instagram continues to prioritize engagement over quantity, but with some subtle differences you MUST be in-the-loop on.

But don't worry. We are here to help you figure it all out with these Instagram growth hacks!

Not only that, we will also tell you how to skyrocket your growth in 2019 using the latest strategies and tactics to make the most out of the new Instagram algorithm.

However, before we jump into these Instagram growth hacks, let's dig a little deeper into what exactly the new algorithm is all about:
How the *New* Instagram Algorithm Works: all about Instagram Growth Hacks
First of all, you need to understand how Instagram (and its parent company Facebook) makes money.
The platform makes money by selling ads to businesses and influencers.
Why do businesses buy ads on Instagram? Because Instagram has a huge (and growing) consumer base of over 1 billion users and a sky-high engagement rate. Look, even Instagram was talking about it on its Tumblr (on 2016 hahaha lovely).
This means the more people spend time on Instagram, the more likely businesses are to buy its ads.
That's why, Instagram's new algorithm is designed to keep more people engaged for longer periods of time. And that's also why it rewards posts that capture the most engagement.
Here are some key factors the new IG algorithm takes into consideration:
Engagement: The number of views, likes, comments, DM shares etc.
Relevancy: The content genres you view, like and interact with the most
Timeliness: How recent your content is, and how quickly people engage with it
Relationships: The people you interact with the most
Learn how to build an Instagram Feed that you are proud of.
1. Switch Up Your Follow/Unfollow Game
You're probably aware of the popular follow/unfollow tactic, it is pretty common to find it on those Instagram Growth Hacks articles ;).
Easy step: follow hundreds of accounts, wait for some of them to follow you back, and then unfollow them. People have been using this controversial technique for ages. Why? Because it works.
Does it still work in 2019? Sort of, yes. If you switch it up a bit.
Say hello to TARGETED following/unfollowing
Instead of simply following random accounts and hoping for the best, go take a look at the followers of the biggest influencers in your niche. Follow around 100 of them. Wait for a day, unfollow, and repeat with another 100. In addition to large influencers, you can also follow niche-specific hashtags and check-out the profiles under those accounts.
Better yet, you can use MegaFollow to automate all your following and unfollowing cycles. You can tweak the settings according to your needs, like following a specific influencer's followers. Or even followers of a certain hashtag.
Trust me, automation will save you a lot of time. Imagine manually following 100 people every day. You can use that time to focus on more important things, like actually creating great content!
Why does this work better than following random accounts?
Because people who are already following influencers with similar content to yours are more likely to be interested in your content too.
If you keep practicing this tactic, you will probably end up with around 10-30 new followers per day!
This works because in addition to the obvious (more followers = greater outreach), the new Instagram algorithm also rewards post engagement.
The greater likes, shares and comments on your posts, the more likely they are to show up in people's feeds.
How you can accelerate the process while still being human and real.
2. Use Instagram Stories
Instagram Stories is one of our Instagram growth hacks which helps you stay relevant on your followers' feed. An even better way of winning at Instagram Stories is to tag your location and include a hashtag in your story.
To make your stories consistent with each other, use a template when you're posting. There are tools like Canva and Unfold, which are great at creating templates for your stories.
When posting a story, make sure to tag a specific location or hashtag. This is a tried-and-tested way you can double engagement on your stories. Of course, always make your stories surprising, exceptional, and one-of-a-kind.
Related: stories are THE big deal right now, make the BEST of them
Stories are taking over Instagram interaction, win that race 😉
3. Use the New #Hashtag Strategy
I'm sure we are all sick of hearing the same 'use relevant hashtags' or 'don't spam' over and over again.
But here's a cool new hashtag strategy to help you get to the Explore page fast and maximize your growth.
Instagram continues to allow using up to 30 hashtags per post. But despite this rule, it's important that you maintain a balanced hashtags-to-content ratio. Including over 10 hashtags could even lead to reduced engagement since it is often perceived as spam. If you are strategic with your hashtags, less can sometimes be much more.
The 10/10/10 hashtag rule continues to work to get your content seen across three different audiences
Here's what this strategy is all about:
10 small hashtags (10,000 – 50,000 posts)
10 medium hashtags (50,000 – 200,000 posts)
10 large hashtags (200,000 – 2,000,000 posts)
Instead of randomly picking out the 30 hashtags to use in posts, take time to do some research on what hashtags are working. Here are a few tips on how you can research hashtags:
Get inspired by the hashtags used by influencers in your niche who have hit the explore page. See what's working for them.
Look for a hashtag that you like and do a search on the app. After that, check out the "related hashtags" for more ideas.
Use hashtag research tools.
Avoid using banned hashtags since it could get you penalized for using the hashtag. It won't give you any additional reach since they won't show up on the feed.
This intelligent piece of these Instagram growth hacks will help you branch out to a wider, yet relevant audience. That's because Instagram now lets people 'follow' hashtags, and of course search for them too.
And because the latest algorithm rewards engagement, getting more likes and comments will increase your chances of landing on the Explore page.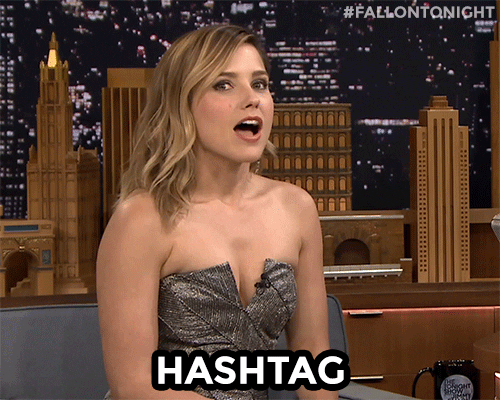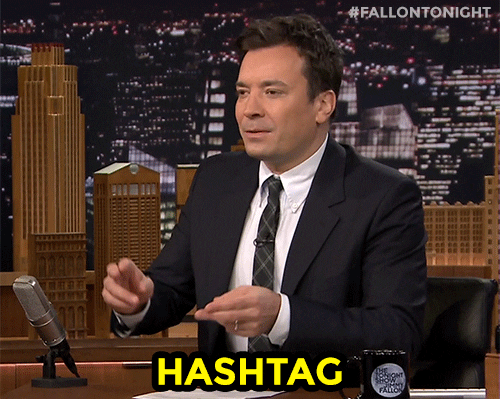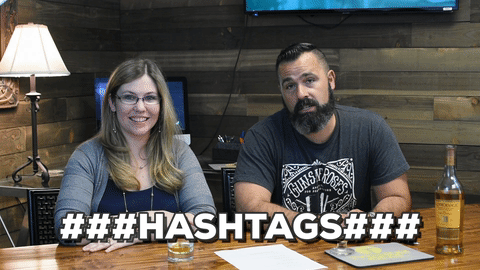 4. Build Relationships Instead of Joining Telegram Groups
Instagram's new algorithm change puts a focus on building relationships among its users. Its latest update gauges how much engagement you leave behind on the posts of other users.
Essentially, Instagram puts your favourite users into your "friends and family" category. This means that you have commented on someone's posts a lot. When you do, you'll see more of their posts on your feed.
For brands, you have to get your followers to leave comments on your posts. In doing so, you improve your chances for future content to appear on top of their feed. Of course, you have to encourage your followers to engage in a meaningful way.
Although relationships are king, Telegram groups, or Instagram pods, are still one of our Instagram growth hacks for 2019. They can quickly grow your followers list and the likes you receive in each post. But how?
Do you know MegaFollow? Is an app that automates your Instagram account to attract new, real and organic followers.
– no credit card needed –
Enter powerlikes
Powerlikes are basically 'likes' by influential accounts on Instagram, or people who have a very large following. Here's how that works:
Notice how your Explore page shows a lot of posts 'liked' by people you're following.
That's because the Instagram algorithm takes relationships and relevancy into account. This means getting powerlikes on your posts can expose you to a lot of people following those influential accounts!
So, how do you get powerlikes?
Either make your content super amazing to genuinely capture the attention of influential accounts, or join the popular influencer groups on Telegram to easily get some powerlikes.
A lot of IG influencers have come together to form these groups, and put up rules to like every single post posted by each person in the group. You can find these groups on Reddit, blogs, forums etc. Keep in mind you usually need a certain number of followers to be eligible.
But, you have to remember to keep things real and engage with the right people in your targeted niche. You can still use these pods, but it can be very time-consuming and draining – especially if you are doing things on your own.
5. It's All About Balance
When you're posting on Instagram, you need to put a balance to things. You have to balance the freshness of your content with how engaging and relevant it is for your business. Basically, one of the most important of the Instagram growth hacks is to post frequently and post quality content.
The best advice would always be: stay true to yourself.
And, when it comes to writing captions, you need to put a mix between long- and short-form content until you find one that works for your brand. But as always, you need to encourage your followers to leave behind a comment so you can build engagement.
The trick here is to write an actionable call-to-action.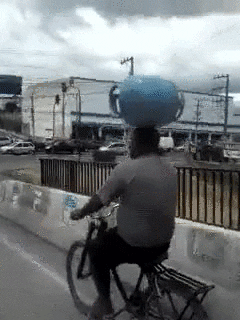 How on earth?… Those balance goals.
6. Collaborate With a Micro-Influencer
A micro-influencer is someone in your niche or community who does not necessarily have thousands of followers, but has a high-engagement level with your target audience.
Because they have earned the trust of other people, they can also do the same for your brand.
Enter the almighty micro-influencer Instagram growth hacks!
You can team-up with micro-influencers to help you spread the word about your product. Try DMing some of these quiet achievers in your niche, and offer them something for their time to cross-promote your brand or product.
You'll be surprised by how responsive many micro-influencers can be!
Tricks and facts about influencers on Instagram by Luke Thompson.
'Instagram Secrets'
7. Pitch in For Giveaway Loops
Running contests is a great way to grow your followers and drive more engagement. It has always been one of the popular Instagram growth hacks among Insta-brands and influencers.
But in 2019, the only kind of Instagram contests that actually matter are giveaway loops. This is because they help you become viral with the other accounts in the same niche, plus gain more followers, without spending a lot.
What are giveaway loops (or, loop giveaway) exactly?
These contests involve multiple influencers partnering up and pitching in for an exciting giveaway prize.
Each influencer taking part in the contest posts a giveaway photo and links a partner influencer in the caption along with instructions to like, follow or tag a friend. The bigger the loop is, the more followers you're likely to get!
Here's an example of a giveaway loop on Instagram:
To get in on a contest, look for recent giveaway loops in your niche and contact the influencers to ask them who initiated the loop. Once you find that out, DM them to ask if you can participate in the next one.
8. Make Them Stay Longer on Your Posts
The new algorithm rewards the duration of engagement. If your audience views your posts for a longer time, your posts are likely to show- up at the top of their feeds. So, try to create content that requires viewers spending time on posts.
For example, call-to-action posts are great for this.
Ask your audience to do something. If you're a fashion blog, ask them to comment with what they think of your new clothes. If you're a school, post videos of kids saying cute things and ask people to tag all the parents they know. Here are some great ideas for CTA posts.
Opt for more videos, as they drive-up engagement time. But make sure your videos get to the point and aren't too long. Nobody got time for that!
You can also use multi-photo posts to make people stay longer.
Use the suspense element by asking readers to swipe for more details.
For instance, if you're a fashion magazine, you can put up a silhouette of your next cover star and ask your readers to guess who they are before they 'swipe' to find out!
9. Timing Still Matters… sort of?
Previously, Instagram users focused a lot of their time on figuring out when is the best time to post on the platform.
Here's a shocker – there is no universal answer to that question. Instagram has since removed the chronological order in its feed.
Instagram's recent algorithm update focuses on showing you posts it believes you would engage with more. When a post gets 100 likes after the first 10 minutes it was posted, it has a good shot at Instagram's trending or explore page. The platform compares this with other posts that only gain 100 likes in two hours.
Timing still does matter. Whether you like it or not
You're bound to end up having an audience that responds better to your posts at certain times of the day, and on certain days.
This is why it is important to figure out the time most of your followers are online. If you have a business page, you can check out analytics for this data.
Once you have this data, you can play around with your posting time to see if it gains a lot of engagement quickly. Keep that in mind before you put your best content forward. And when your audience is most alive, interact with them! Reply to their comments, send heart emojis to those DM-ing you, and just be very social.
If you don't want to do the cumbersome math to keep track of when your posts are the most popular, use apps like Later for time-keeping. It'll show you full performance analytics and recommend the best post times for you.
MegaFollow uses your Instagram account to automate likes, comments, follows and unfollows based on your needs so you can attract new, real and organic followers.
– no credit card needed –
Remember, the new algorithm favors speed as well as likes
The quicker your post drives up engagement, the more likely it is to be in the top of your followers' newsfeeds.
Have you tried any of these Instagram growth hacks to help you get to the top? Feel free to let us know your experience in the comments below!