12 Dec

Holiday Instagram Marketing: 7 Last-minute tips for Your Business

Make the most of these days! Apply These Holiday Instagram Marketing tactics, and ask yourself – is your business making the most of it?

Even if you feel like it's too late! It's not 😉 This article will help you find out how to drive traffic to your site, boost your profitability, and meet your holiday marketing goals using Instagram.
Holiday Instagram Marketing, what?
The holiday season is the most lucrative one for businesses – but the competition out there is fierce. To stand out, brands need as much exposure and authentic engagement as possible. Thankfully, Instagram offers businesses all of that (and more!).
With 1 billion monthly active users and over 4.2 billion posts liked each day on the platform, it is obvious why so many brands love Instagram.
It should be the cornerstone of your holiday marketing strategy: last year, 51% of consumers planned to spend their holiday budget online. With Instagram's recent focus on eCommerce, the platform offers a plethora of features for online businesses to boost their sales during the festive season.
Do not forget – Instagram is the go-to platform for influencer marketing. By reaching out to relevant influencers in your niche, you can build engagement, trust, and loyalty around your brand.
Here are 7 last-minute Holiday Instagram Marketing tips for businesses on IG:
1. Update Your Profile
Want to celebrate the holiday season with your customers? Start by adding a festive theme to your Instagram profile!
Updating your profile for the holidays is a great way to make your brand relevant and get your audience excited about all you've got in store for them.
Check out how @RiverIsland did it:
Here's how you can easily add a holiday theme to your profile:
Update your bio with a short-and-sweet holiday sentiment. To look less scripted, and more like you mean it, throw in a couple of Christmas-y emojis, too!
Change your profile photo. If you're using your company's logo, try adding a festive touch to it.
Try some holiday-themed images for a while. Try playing around with the colors, or even with the content itself.
2. Offer Holiday Sales and Discounts
Let's face it – holidays are incomplete without discounts.
Most people have their wallets full and ready during the holidays – it's the season of gift-giving! If you don't do anything to attract their attention, you're seriously missing out.
Use Holiday Instagram Marketing to steal traffic (and sales) from your competitors. Promoted discounted products, deals, and coupons through attractive Instagram posts, stories, and paid ads.
In fact, consider offering Instagram-exclusive promo codes that customers can't find anywhere else.
Like @TeamiBlends does:
Most Instagram shoppers buy on impulse during the holidays, and exclusive deals are a great way to convince them!
3. Partner with Relevant Influencers
Brands love Instagram influencers for a reason. These low-key celebrities have a huge impact on the perceptions and purchase decisions of their followers.
Luckily, holidays are the perfect season to put your influencer marketing strategy into action.
Here's what you can do:
Reach out to micro or nano-influencers in your niche. These are Instagram accounts with anywhere from 1000-100,000 followers.
Partner with them to create exclusive content, like product reviews, videos, and more.
A popular technique is to distribute special PR packages to select influencers and ask them to review or feature the products in their posts and stories.
You can also think out-of-the-box with holiday Instagram marketing, and do something creative!
@ZalesJewelers created a 'Holiday Love Story' featuring an influencer couple:
Instead of just promoting their products, they managed to create an engaging and emotionally touching experience around their brand.
4. Give Back to the Community
The holiday season is also a time for giving back to the community. Show your customers you care for the less privileged by partnering with a cause or charity.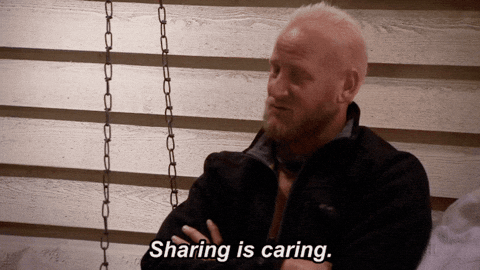 Supporting a charitable cause helps humanize your brand and earns you a good reputation. Remember – people like to buy from brands that are socially responsible!
5. Launch a Holiday Contest
No better way to engage your audience than by running a holiday contest – just make sure the prize is worth it!
There are tons of different ways brands can run contests as part of their holiday Instagram marketing campaign. You can ask people to like or comment a post, tag their friends, or come up with creative photo captions.
Alternatively, ask users to post their own content, such as photos of themselves wearing your product, or using an specific hashtag.
You can find a lot of examples by following the hashtag #Contest.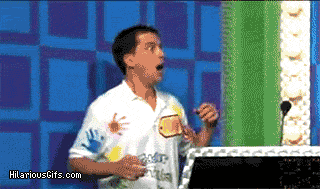 Run a contest for the best photo using your #hashtag, and watch the entries pour in. The winner either gets a prize – in this case, a holiday gift box – or gets featured on your profile!
6. Post Behind-The-Scenes Content
Planning a holiday event? Decorating your store for Christmas? Post behind-the-scenes photos and videos to get your audience involved and excited!
You can leverage multiple Instagram features to post BTS content as part of your holiday Instagram marketing – videos, stories, and even IGTV!
And again, we recommend you to look at these examples (there are more than 7 million) #BehindTheScenes
Behind-the-scenes content makes your brand look more real and human to your customers. Plus, it makes them feel like they're a part of your holiday plans!
7. Promote Complementary Products
The holidays are all about giving and receiving gifts. And most customers are willing to spend on multiple items in one go – like gift sets!
Instead of promoting a single product all by itself, promote 'sets' of items that go well together. This works especially well for accessories, clothing, and beauty brands.
Colorescience tempted customers to purchase three of their products as 'must-haves' this holiday season:
MegaFollow uses your Instagram account to automate likes, comments, follows and unfollows, based on your needs so you can attract new, real and organic followers.
Rev Up Your Holiday Instagram Marketing
If you thought it was too late to make the most out of the holidays this year, think again!
There are countless ways to boost your holiday marketing strategy with Instagram. These last-minute tips will help you get started – but they aren't the only ones.
It's a good idea to learn from other brands in your niche. Find out what works and what doesn't – but don't be afraid to get creative!
Can you think of more Holiday Instagram Marketing ideas? We'd love to know! Let us know in the comments below!